StoryWalk® of Centre County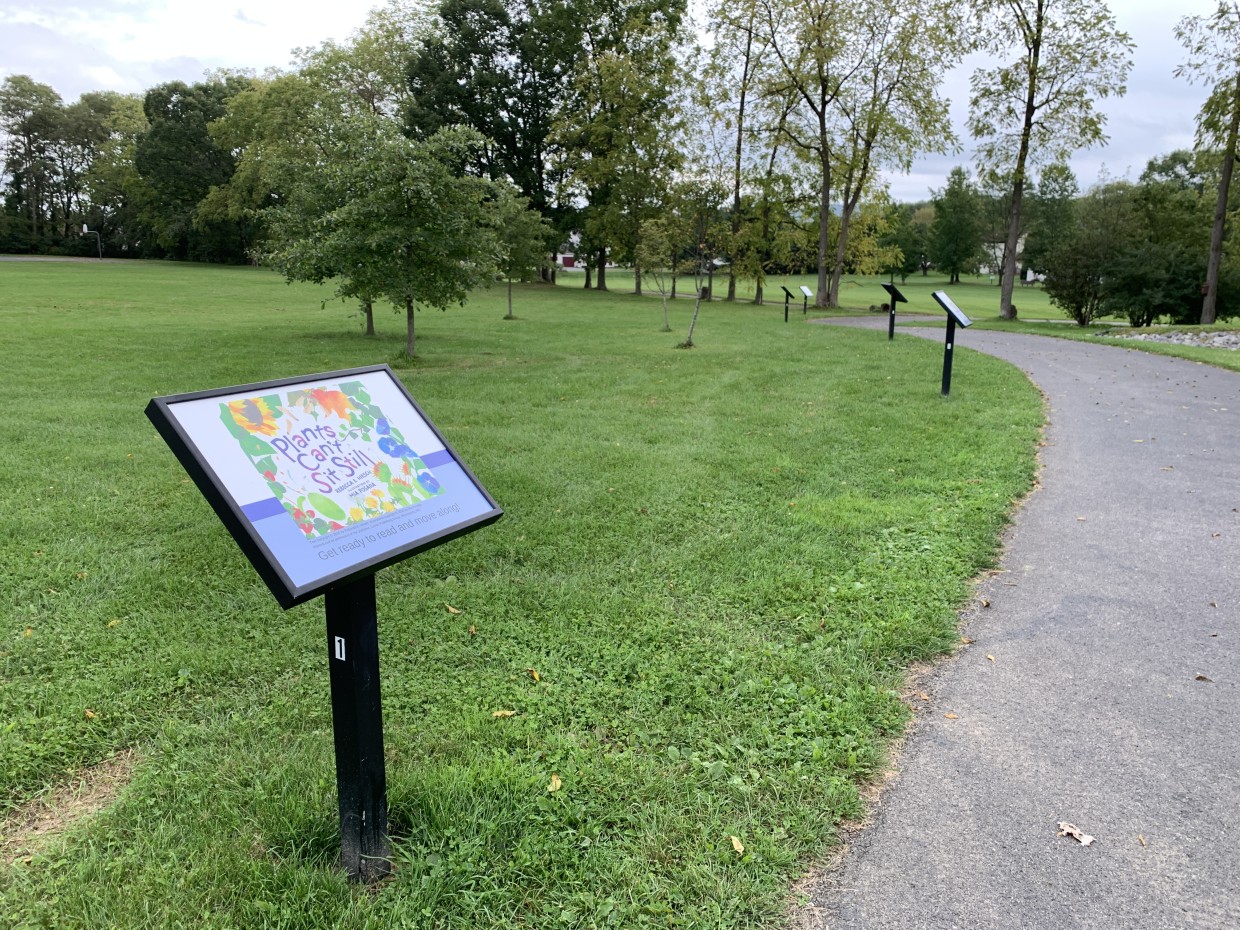 Read and move in the great outdoors! Begin with panel 1 and continue in numerical order until the story ends. On each panel you will find two pages of a delightful children's book and creative movements connected to the story. Exercise your body and your mind at the same time!
StoryWalk® of Centre County is a partnership between Centre Foundation, Centre Region Parks and Recreation, Tri-Municipal Park, Inc., Schlow Centre Region Library, and Centre County Library and Historical Museum, with support from Blake and Linda Gall. The StoryWalk® Project was created by Anne Ferguson of Montpelier, VT and developed in collaboration with the Kellogg-Hubbard Library. Storywalk® is a registered service mark owned by Ms. Ferguson. Video produced in partnership with CNET.
Locations