Welcome to Schlow! Here you can find basic information about our collections and policies and explore our many services. From wifi and printing to our art gallery and game collection, we have something for everyone!
Jump to
Frequently Asked Questions
How do I get a library card?
Online Library Card Account Creation: All Centre County residents, permanent and temporary, are eligible (13 years of age or older or under 12, with guardian permission).
Go to: go.schlow.org/GetACard.
Enter your information in all fields.

Check the boxes to confirm that you are a resident of Centre County and 13 years of age or older or a legal guardian of the applicant, and grant permission for this account

A temporary library card number will be issued to you so that you can immediately access online resources at schlowlibrary.org. The temporary number expires in 60 days.

Your permanent library card will be mailed to you in 7-10 business days.

Mail option: You can check out materials at the library once your account information has been confirmed by showing photo I.D. at the Main Service Desk.
Need help? Email us at acctinfo@schlowlibrary.org.
How do I renew my library account?
Library accounts automatically expire every two years. If you have tried to access your account and failed, your card may need to be renewed. You can renew your account online, or you can call the library at 814.237.6236 with your library card number and we'll be happy to update your account.
What parking is available when I visit Schlow? Do I need to validate my parking ticket?
Yes, parking is available in the Schlow Library lot during regular business hours for free, and validation is required. You'll find validation stations in the lobby and the Children's Department. Please note: Personal vehicles must be removed from the lot when you leave the library to avoid being towed.
Where do I return Library materials?
Book Returns Slots at Schlow:
In the brick wall along the ramp coming from the parking lot
In the wall to the far right end of the entrance vestibule
In the Circulation Desk
Drive-up Return at Schlow:
Drop Library materials off from your car at the large, stainless steel book return box behind the Library. It is accessible via Highland Alley from Pugh St. or via A Alley from Foster Avenue.
Remote Book Returns:
Note: Return all Discovery Space Passes and items that do not fit in the return slots such as puzzles and book group kits to staff at the Circulation Desk.
Are fines still waived?
Yes. To avoid additional financial burdens on our community, fines continue to be waived at this time; however, to ensure the availability of our materials to all patrons, items not returned in a timely manner will be marked lost, and your account will be charged the associated replacement costs.
Why am I being billed for items when there are no late fees?
To ensure the availability of our materials to all patrons, items not returned in a timely manner will be marked lost, and your account will be charged the associated replacement costs.
How do I pay for lost books or printing fees?
Pay Online
Pay online with major debit or credit cards, including Visa, MasterCard, American Express, Discover, Diners Club and JCB

Click the green Log In button to the right of the Search Bar and enter your library card number and four-digit library PIN.
Click on the green My Account button, and then in the drop-down click on Fines.
Click the blue Pay with Card button.
Enter your payment information.
Click the Pay button.
Pay in Person
Pay in person at the Main Service Desk with cash, check, Visa or MasterCard.
Pay at a Self Check-Out
Pay at any Schlow Centre Region Library Self Check-Out machine with Visa or MasterCard.
Pay by Check
Mail a check to:

Schlow Centre Region Library

ATTN: Patron Services Department

211 S. Allen St.

State College, PA 16801
Note:  Please include the card holder's name and library card number.
Telephone credit card payments are not accepted at this time.
Is there a place where I can meet with someone?
Our event and meeting spaces inside the building are available at limited capacity. While we're excited to welcome patrons back into Schlow, meeting spaces continue to be limited at this time. Contact the reference desk (refdesk@schlowlibrary.org) to inquire about available space for virtual meetings or small group discussions.
Reservations & Requests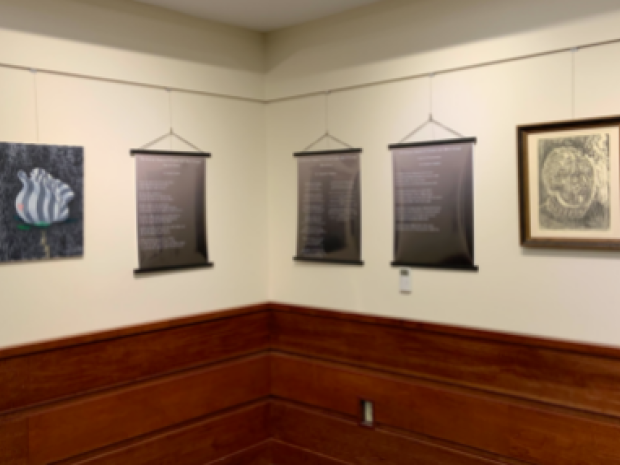 Art Galleries
Centre County is full of wonderful artists. We are proud to exhibit their work on a monthly basis in our Allen Gallery or in the Teens Create Space. Check it out!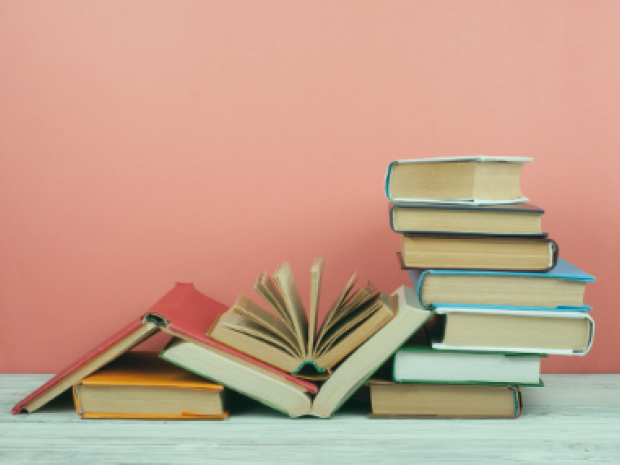 Schlow Suggests
Let Schlow staff find new authors and titles for you based on your interests.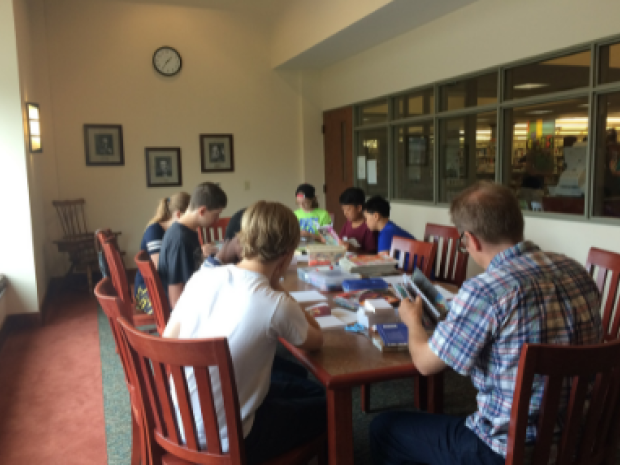 Join a Club
Schlow offers a variety of clubs where you can meet individuals who share your interests.