Sure, Schlow has books, DVDs, audiobooks, magazines, kids' toys & games to borrow. But, DID YOU KNOW, we also have hiking maps, passes for Discovery Space of Central Pennsylvania, board games for teens & adults and...yep, ukuleles?!
Adventure + fun available right now with your Schlow library card. Come on in & check 'em out!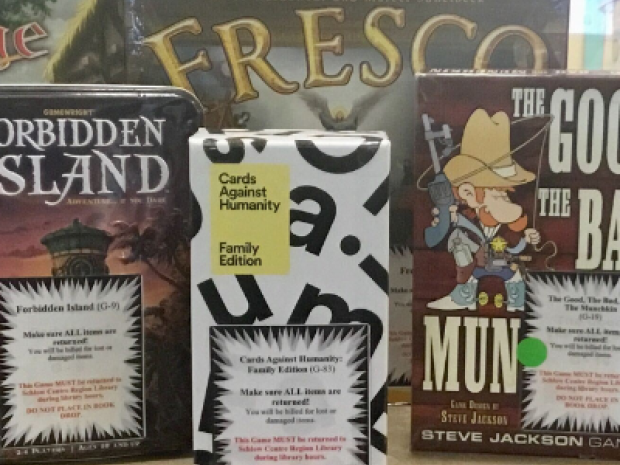 Boardgames for Teens & Adults
Popular and entertaining, tabletop and other board games are a hit with friends, couples, and families. Check out the wide selection of well-reviewed games available on the 2nd floor!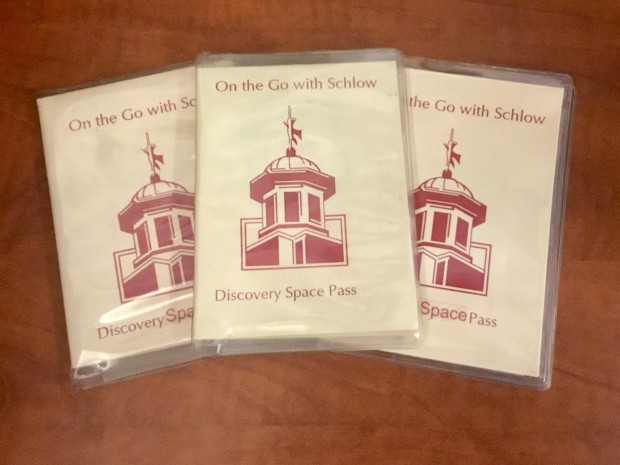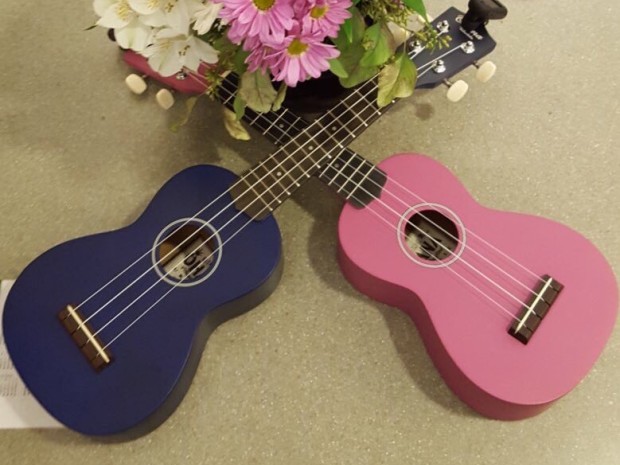 Ukuleles
1 Kit contains: 1 Ukulele, 1 Gig Bag, 1 Chromatic Tuner, Method book #1 + 1 CD.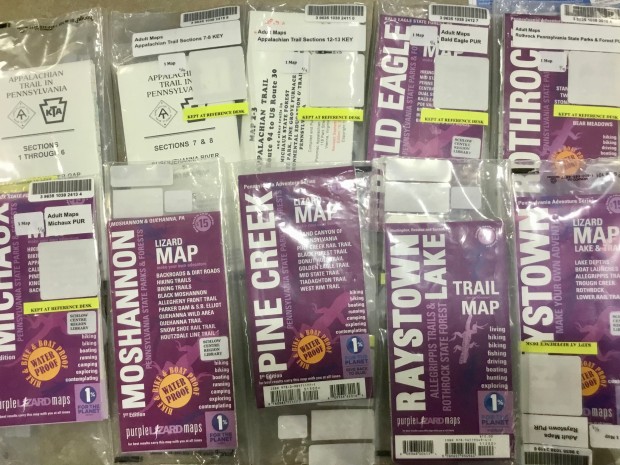 Maps
Maps for people who love the outdoors. Exceptional outdoor recreation and trail maps for hiking, mountain biking, camping and exploring public land.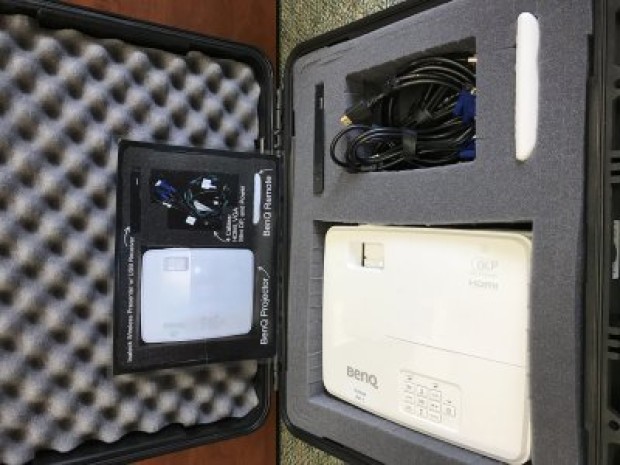 Video Projector Kits
The library has two digital projector kits that are available to check out for one week.They include a BENQ digital projector with remote and all of the connections you need.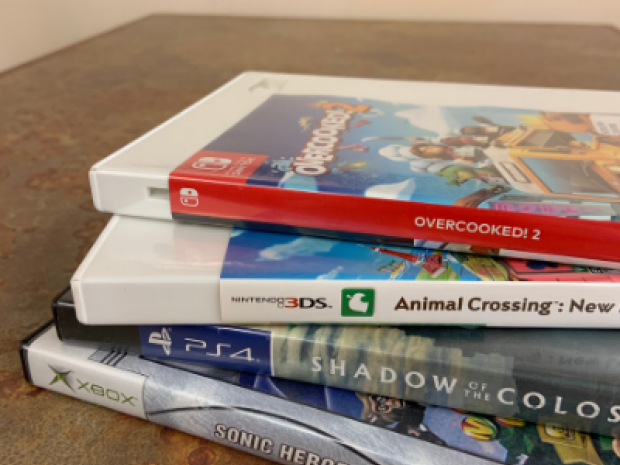 Video Games
From Nintendo Switch to classic consoles, Schlow has a sought-after collection of video games. Switch games are so popular that we suggest reserving a game today!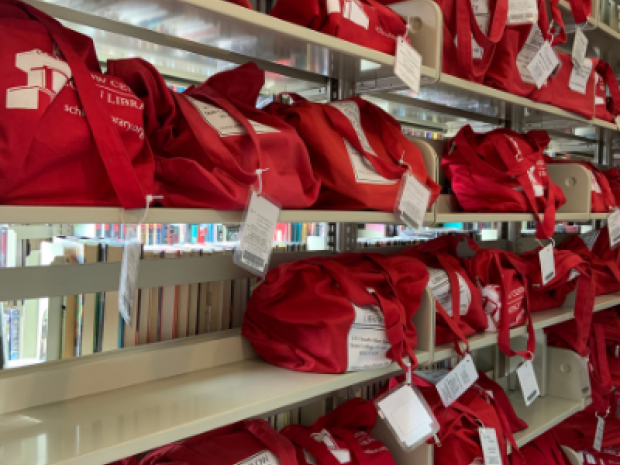 Book Discussion Kits
Book Discussion Kits makes it easy for local clubs to run their meetings. Each kit includes multiple copies of a title and discussions questions to get you started. An added benefit: a longer checkout period!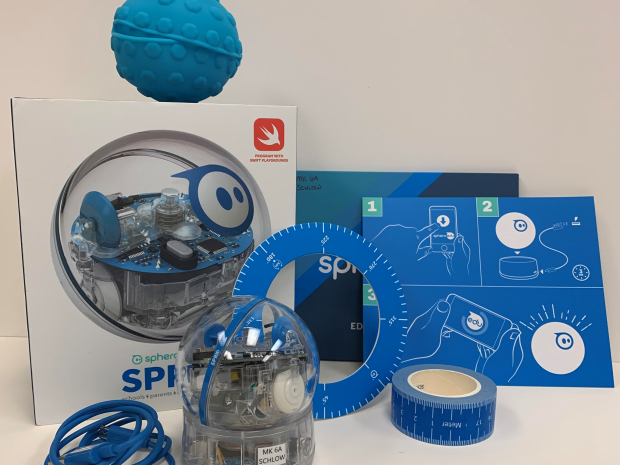 Maker Kits
The Maker Kits from Schlow can be checked out so your family can explore maker technology at home! Funding for the Maker Kits is provided by a grant from the State College Downtown Rotary Club.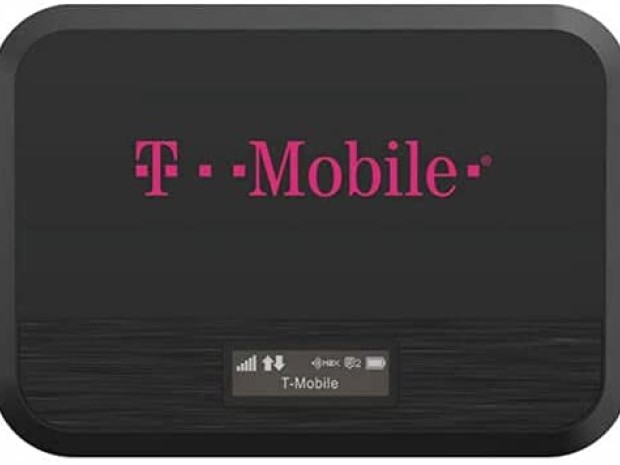 4G Internet Hotspots
This T9 Franklin Hotspot circulates for 6 weeks at a time, with no renewals.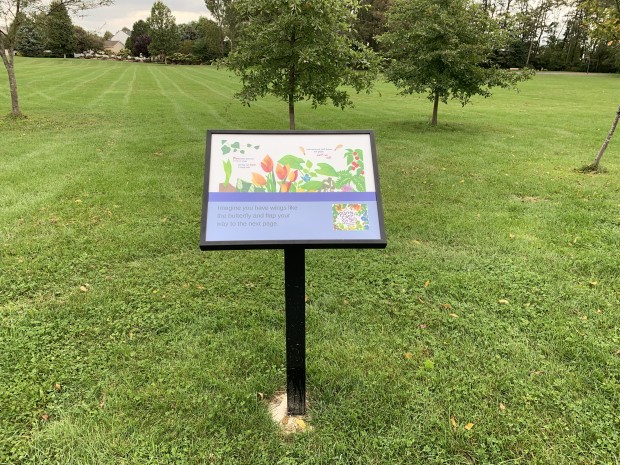 StoryWalk® of Centre County
Read and move in the great outdoors! Begin with panel 1 and continue in numerical order until the story ends. Exercise your body and your mind at the same time!