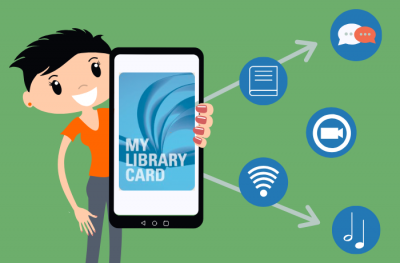 All Centre County residents, permanent and temporary, are eligible (13 years of age or older or under 12, with guardian permission).
Go to: go.schlow.org/GetACard.
Enter your information in all fields.
Check the boxes to confirm that you are a resident of Centre County and 13 years of age or older or a legal guardian of the applicant, and grant permission for this account
A temporary library card number will be issued to you so that you can immediately access online resources via schlowlibrary.org. The temporary number will expire in 60 days.
Your permanent library card will be mailed to you in 7-10 business days, or you may pick it up at the Main Service desk in our lobby.
In either case, the first time you use your card in the Library, confirm your account information by showing photo I.D. at the Main Service Desk so we can replace your temporary number with a permanent one.
Get reading!
Already have a Schlow library card but it doesn't work? Click here to renew!
Need help? Email us at acctinfo@schlowlibrary.org