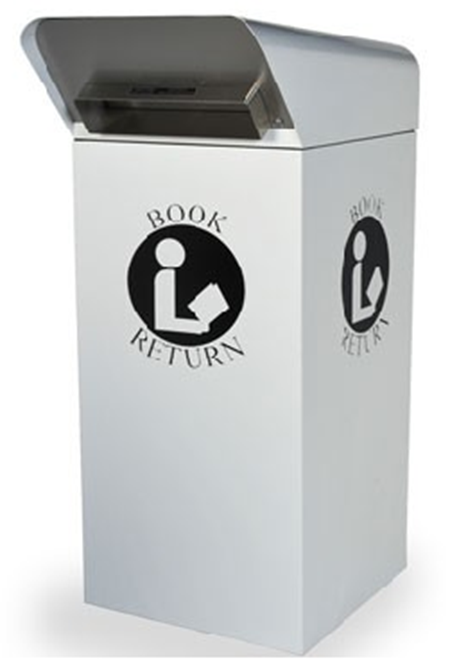 Schlow Library Remote Book Returns are located at 7 convenient spots throughout the Centre Region.
Please note that late fees for items are still not being assessed until further notice.
All are outside and available 24 hours a day, 7 days a week, except for the Book Return at Nittany Mall, which is accessible during open hours.
All Schlow Library items, as well as those from Centre County Library, its branches, may be returned to the Remote Book Returns.
Items that do not fit in the Book Return openings must be returned directly to Schlow, or any Centre County Library.
Behind Schlow
Behind the Library, near the Schlow parking lot exit
Access from Pugh or Foster Streets
Brother's Pizza in Stormstown
1450 Halfmoon Valley Road
Stormstown, PA
Outside & Available 24/7
Giant on N. Atherton
255 Northland Center
Under the covered walkway next to the south entrance
Outside & Available 24/7
Uni-Mart at Carson's Corner
At the crossroads of Route 550 and Skytop Mountain Road
Outside & Available 24/7
Weis on S. Atherton
110 Rolling Ridge Drive
Outside & Available 24/7
Kish Bank
Pine Grove Mills Office
511 E. Pine Grove Road
Outside & Available 24/7

Nittany

Mall
Inside Entrance A
Available during Mall hours