Indoor, outdoor, and virtual spaces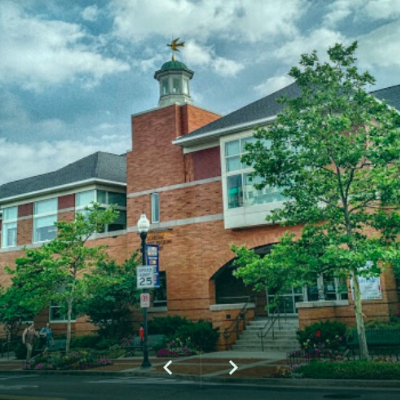 Thanks for thinking of Schlow for your event! If you have questions at any time you can e-mail rooms@schlowlibrary.org or call 814-237-6236 (press *210).
Please fill out the Event Space Inquiry form below and we will follow up with you within 3 business days to discuss your inquiry and what comes next.
Looking for a spot to tutor someone or meet a couple of people to study? Please inquire at the Reference Desk. There are often tables available (first-come first-served) on the 2nd floor.
Looking for virtual space?
Schlow now has six Zoom rooms available for groups, organizations, and businesses to use for free.
The Zoom rooms are available thanks to the generous support of the Centre Foundation.
The digital rooms can accommodate a maximum of 300 people and be reserved for up to two hours, Monday through Friday between 9am and noon or 4 to 8pm. Groups can reserve a Zoom room for a maximum of two meetings per month.