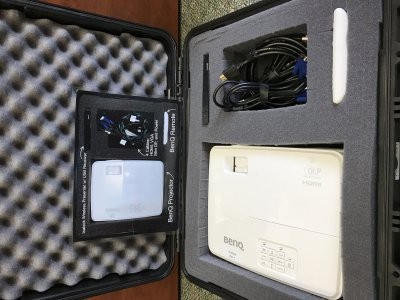 You spend hours spend hours putting together a PowerPoint presentation for a big meeting, but realize you don't have the tech equipment necessary to show the presentation on a screen, allowing everyone to view it and discuss it.
Let Schlow Library help you out!
The library has two digital projection kits available for check out for a period of one week. The kits have everything you need to show off the work you've done. The include a BENQ digital project with remote ans all of the connections you need. The kits also come in an easy to carry case.
The projector kits are available at the Reference Desk or you can place a request online.