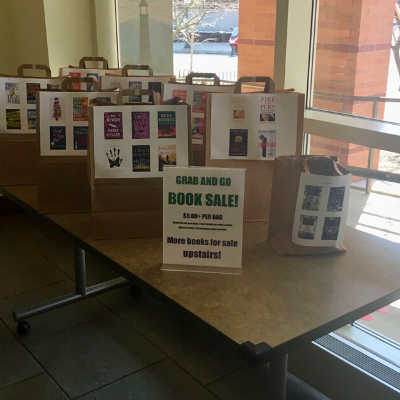 We've selected and bagged gently used books you're sure to love--to read or share. Pick up your grab-and-go surprise for just $5 anytime during regular business hours. This is a fun way to support Schlow while getting some unexpected new books. Each bag is offered "as is." Unfortunately, we can't substitute titles.
Schlow's Grab-and-Go Book bags are selected and assembled specially by Schlow staff. They include popular and bestselling books, as well as past community reads picks. The choices change weekly. While you're waiting for us to gather your holds, consider picking up a bag and supporting Schlow at the same time!
*For patrons interested in donating used books, please note the various materials we accept at this time. Alternatively, please contact the AAUW or our friends at Websters' Bookstore and Café.