Return library materials to Schlow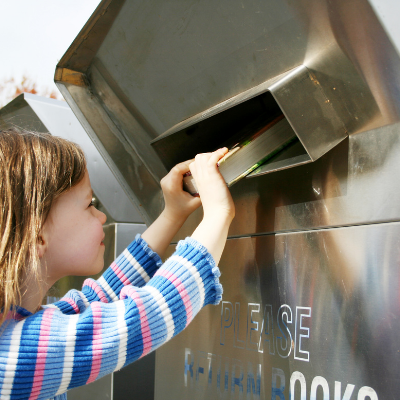 Book Returns Slots at Schlow:
In the brick wall along the ramp coming from the parking lot
In the wall to the far right end of the entrance vesitbule
In the Circulation Desk
Drive-up Return at Schlow:
Drop Library materials off from your car at the large, stainless steel book return box behind the Library. It is accessible via Highland Alley from Pugh St. or via A Alley from Foster Avenue.
Remote Book Returns:
Note: Return all Discovery Space Passes and items that do not fit in the return slots such as puzzles and book group kits to staff at the Circulation Desk.