Welcome State College Area School Students!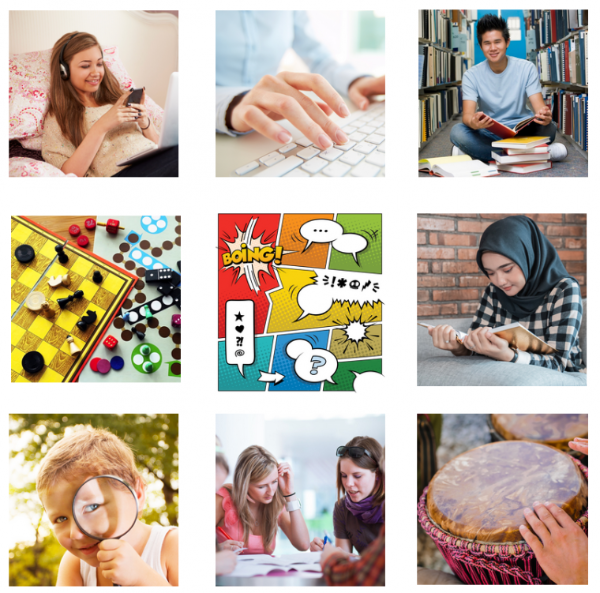 Welcome to the "All Ready Access" portal, a partnership between Schlow Centre Region Library and SCASD offering an endless world of opportunities and resources to all students in the district. Browse, borrow, and learn online and in print—for free!
Check It Out!
Schlow Library is home to more than 150,000 items, including books and magazines, eBooks, DVDs, video games, music, and audiobooks. As many as 199 library items can be checked out on your library card account at one time! Most materials can be checked out for three weeks and renewed twice unless another person has requested it.
Here's How to Get Started!
Use the "Log In" button above-right to start enjoying all that Schlow has to offer! You'll need your library card number and PIN.
Schlow's digital branch is open online 24/7. Check out Using Schlow for more information on our services and hours.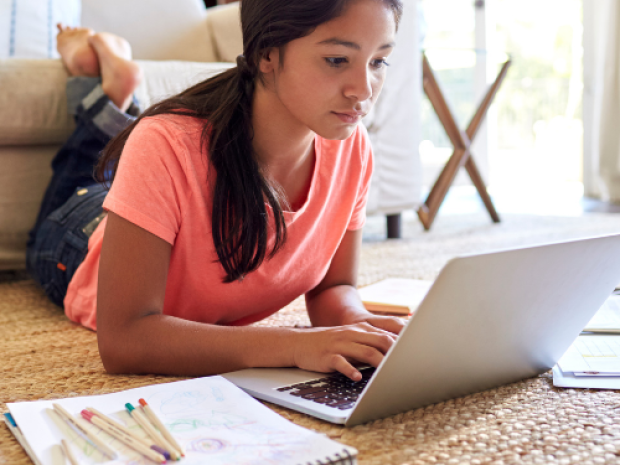 Live homework tutoring with HelpNow by Brainfuse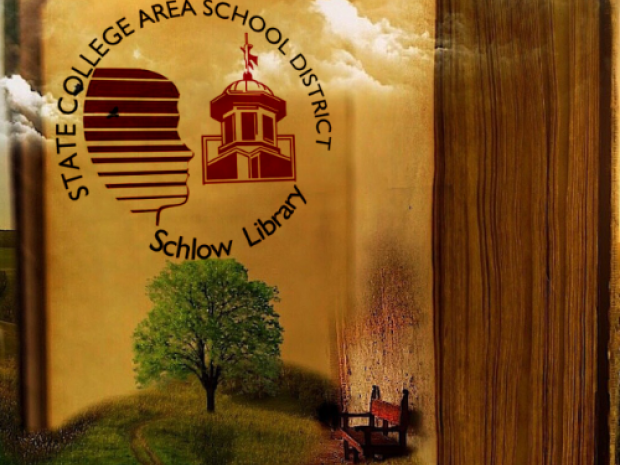 Pick-up your Schlow books at your school with Schlow to School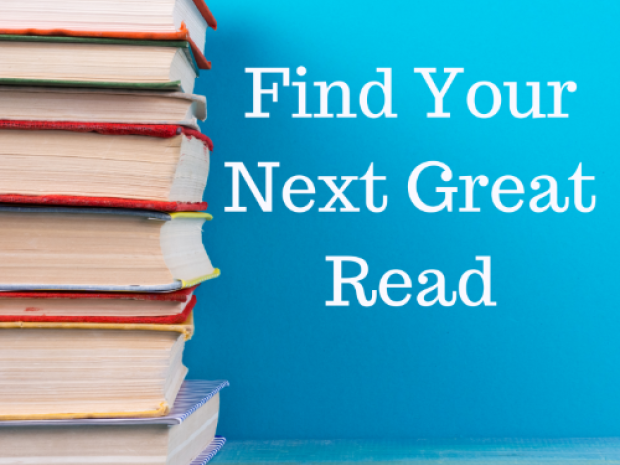 Find a new book to love!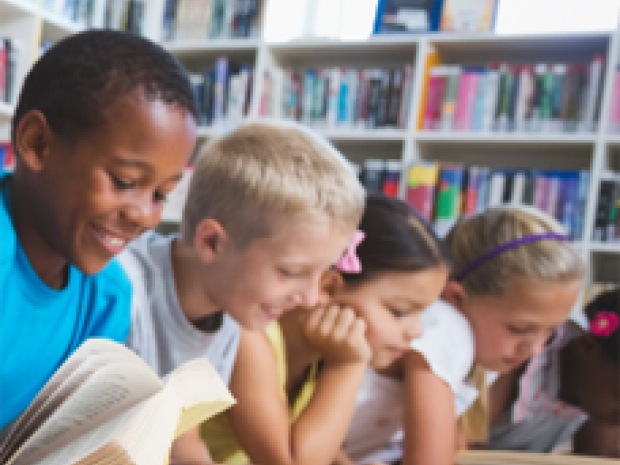 K-6 eBooks, Movies, Comics, and More!
Students in kindergarten through sixth grade! Schlow Library invites you to explore many helpful resources, chosen especially for you.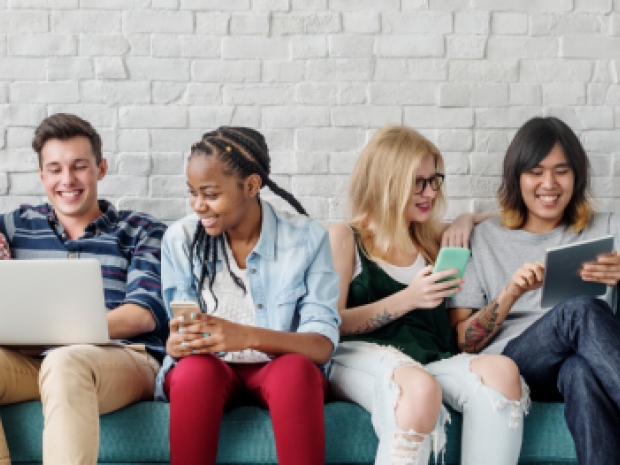 Teen eBooks, Movies, Comics, & More
Resources for middle and high school students. Available 24/7, Schlow can help you finish your school work, satisfy your curiosity, and entertain you in your downtime. 
All Ready Access with your Schlow Library Card: FAQ
Who do I contact if I have questions about the program?
Where do I go to access my library card number?
Select "IT Central" from the SCASD's IT Resources website. From here, students log in with their district account and select the "User Profile" option; Schlow Library card number is located here.
What about the physical library card? How do I get it?
New library cards and welcome brochures will be sent to your school to be distributed by the teachers there, usually through your English Language Arts class. Your library account PIN number will be written on the front of the brochure. If you have questions about how specifically you will  receive your card, the librarian of your school's library can answer most questions.
I already had a Schlow Library card. Does my old library card number and PIN still work?
Students who already had Schlow library cards are automatically enrolled in the program. No changes have been made to your account. The only new feature is that you can now find your library card number via the SCASD IT Resources website. If you get a card in the mail, but already have one, please contact acctinfo@schlowlibrary.org so we can consolidate your accounts.
How do I access my Schlow Centre Region Library Account?
Go to schlowlibrary.org. Click the green Log In button at the top right of the page and enter your library card number and four-digit library PIN.
How do I know what my PIN number is?
If you have a new library card, your PIN number is the four-digit year you were born. This number is written on the front of the Welcome Student brochure you received in the mail with your card. If you are a previous Schlow Library patron, your PIN number is whatever you chose when you created your account.
Can I have my PIN emailed to me?
Yes, it's easy to recover your Library PIN:
Click on the green Log In button at the top right of the page and click on Lost PIN?
Enter your library card number, complete the Captcha, and click on Send PIN.
You should receive an email with your PIN to the email address you used when originally creating your library account. For new library cards, that is your scasd.org email address--but if you already had one it is likely something else.
How do I change my PIN?
To change your PIN go to schlowlibrary.org.
Click the green Log In button at the top right of the page and enter your library card number and four-digit library PIN.
In the left box, click on Profile.
Click the blue Change PIN button.
Enter your old PIN.
Choose a new PIN and enter it twice.
Complete the Captcha.
Click the Submit button. 
 
Where will notices be sent to the student?
The default email address on the library account is the student's SCASD email address. We can set it to whatever address you like, including a parent's email address. This is particularly important for students in second grade or younger, as we are unable to get email through to their SCASD email.
Updating the contact information is easy! You can do it online at schlowlibrary.org/update, by calling us with the card number at  814-237-6236 option 1, or by stopping into the library.
Is my information safe?
Students' information is secure. Privacy and security remain very important to us. All information provided by the district is considered confidential under the Family Educational Rights and Privacy Act (FERPA). Schlow Library agrees to keep that information confidential and will not use it for anything other than creating an account for the student.
How do I opt-out of the Program?
If you would like information on opting out of the program, please feel free to reach out to itsupport@scasd.org. If you have already received a library card through the program, and preferred that you hadn't, just contact us at Schlow Library with the card number and we will take care of it. You can reach us at acctinfo@schlowlibrary.org or on the phone at  814-237-6236 option 1. Of course we are also happy to talk about All Ready Access program if you have any questions.
How do I renew my expired library card?
That's easy! Just update your information here, and we will process the update as soon as we are able. Your existing card will work as soon as we update it.