Children's Programs & Resources
Explore programs and services offered by the Children's Department at Schlow Library. Some are year-round, some are seasonal, but no matter the time of year, we can't wait to see you and your family!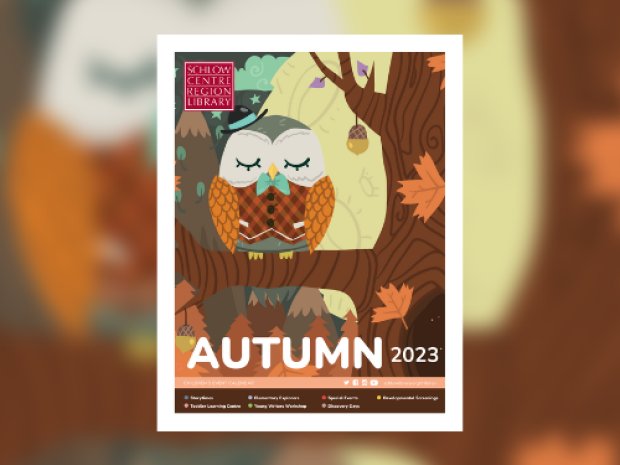 Autumn 2023 Events Calendar
Take a closer look at the events and activities we are currently offering for children and families!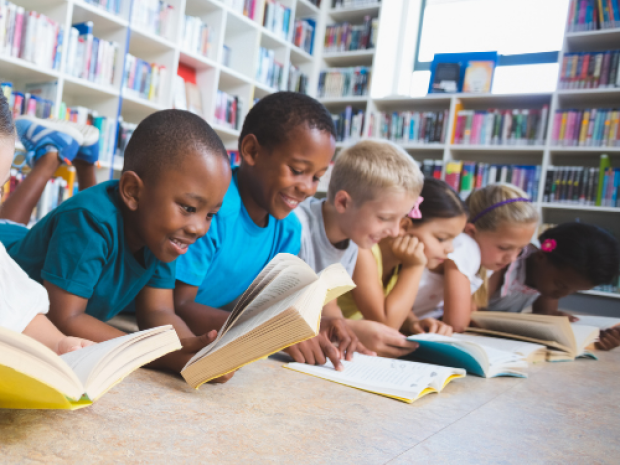 Read-Alikes
Having a hard time finding something new to read? Finished your favorite series and looking for something similar? Check out our Read-Alikes Site, where you can browse great book recommendations based on titles you already know and love.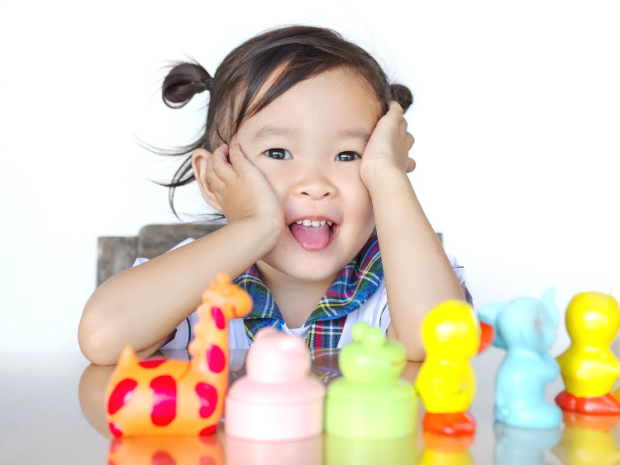 Storytimes and Toddler Learning Centre
Storytimes - These classes teach early literacy skills and a love of reading through age-appropriate stories, songs that develop vocabulary, and activities that expand your child's imagination.
Toddler Learning Centre - Play with your child, talk with other parents, and learn from an early childhood specialist from Strawberry Fields. Practice cleaning up and end with a short storytime.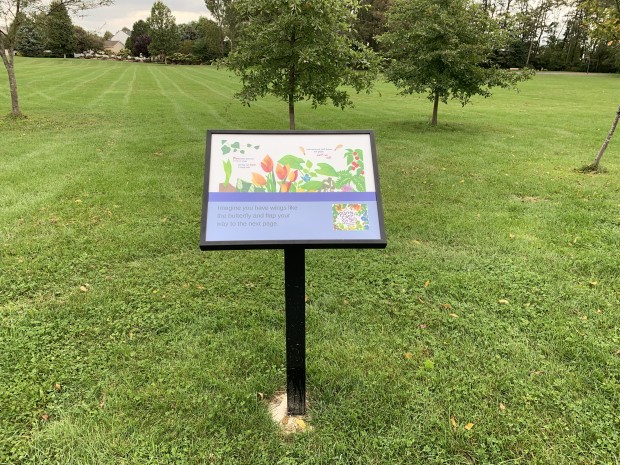 StoryWalk® of Centre County
Read and move in the great outdoors! Begin with panel 1 and continue in numerical order until the story ends. On each panel you will find two pages of a delightful children's book and creative movements connected to the story. Exercise your body and your mind at the same time!
Write and Illustrate Your Own Book Contest
Have a budding author in your family or classroom? Know a young writer who would be overjoyed to create their own story and see a bound copy of it on the shelf at the library?
Centre County children in grades 1 through 6 are invited to enter our annual Write and Illustrate Your Own Book Contest! Up to three winners will be chosen in each of our four categories, and their books will become a permanent part of the Children's Department collection. Up to three honorable mention books will be chosen in each category as well. Winning and honorable mention authors will be given the opportunity to purchase professionally-bound copies of their books.
We will accept submissions for the upcoming 40th Annual Contest beginning Wednesday,
January 3, 2024 and ending Tuesday, March 5, 2024. Start thinking, writing, and illustrating now!
Did You Know You Can Borrow...?
Toys & Games
Borrow puzzles, flash cards, board games, blocks, and so much more. Browse photos or by category to get a sneak peek at what we have to offer!
Suggested age range: Babies to elementary schoolers
Discovery Packs
Mesh backpacks contain a combination of books, toys, and more, all focused on one common theme. Find Discovery Packs all about feelings, careers, favorite authors, and more!
Suggested age range: Preschoolers to kindergartners
Beginner Backpacks
Clear plastic backpacks hold books and toys that help children practice concepts like colors, numbers, the alphabet, and even learning to read!
Suggested age range: Toddlers to early elementary schoolers
Collection Display Case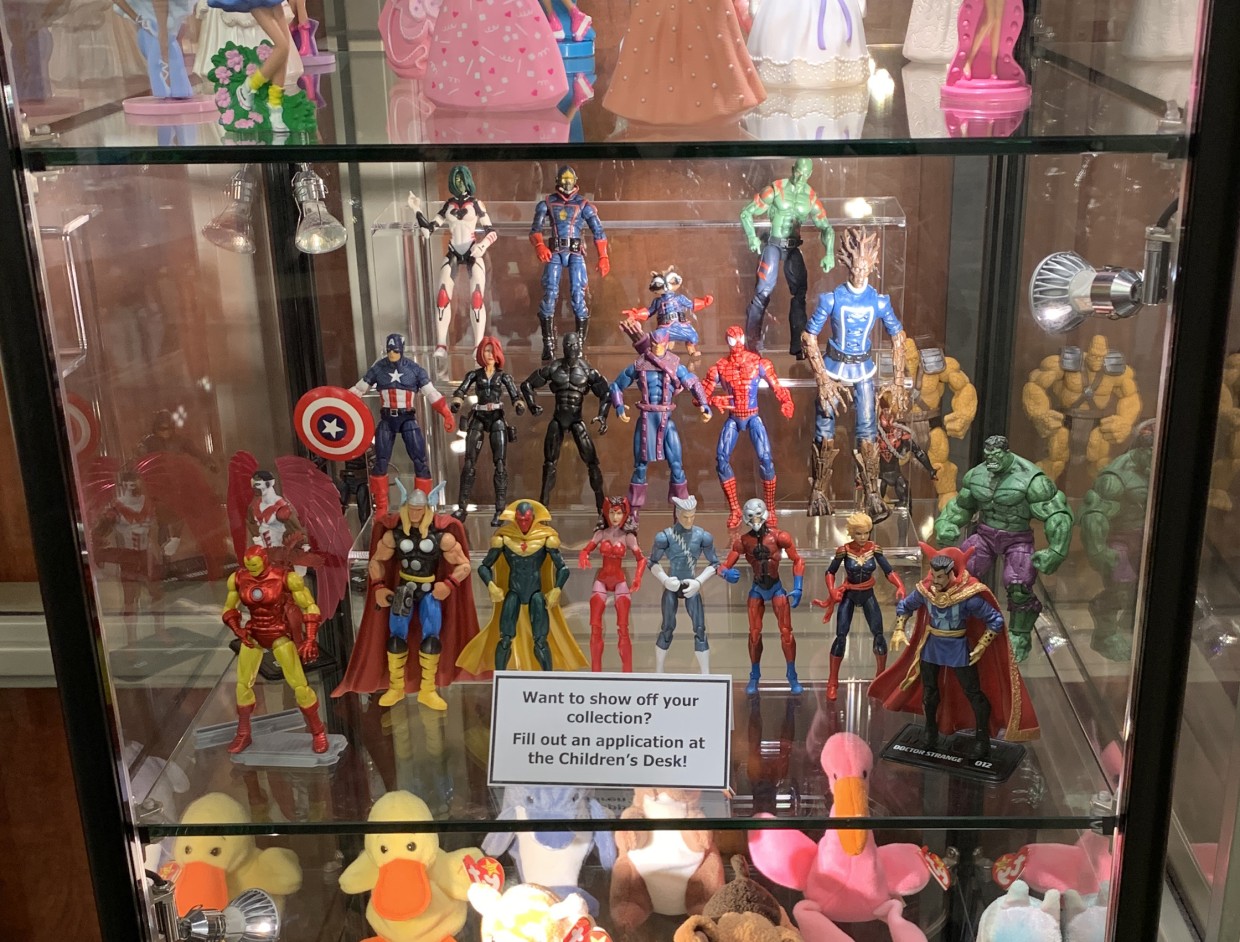 Does your child have a favorite collection that would be fun to share with others?
Our display case showcases prized possessions, with visitors of all ages enjoying each collection. Your child's could be next! Items will be displayed for 2 weeks -- under lock and key, of course!
Collections are chosen by committee, and all decisions are final. Due to limited space, not every collection can be displayed. If and when your child's collection is chosen, we will reach out to schedule collection installation and pick-up.
Language Learning Resources for Kids
Broaden your child's world - help them learn a new language! Discover Schlow's wealth of books, DVDs, kits, and online stories, audiobooks and games in multiple languages. Ask a member of the Children's Department team for help finding and using these materials!
In the Library
Nonfiction Books – Find picture dictionaries, grammar guides, and more in our nonfiction section.

J 433 - German
J 440 - French
J 453 - Italian
J 460 - Spanish
J 491 - Russian
J 492 - Japanese
J 495 - Chinese

Bilingual Books - Make it easy and fun to switch from one language to another with books featuring both English and another language. Includes Arabic, Chinese, French, Spanish, and more.
DVDs – Enjoy movies that appeal to speakers of many languages. Choose from a range of DVDs with subtitles and multiple language audio tracks, as well as numerous series with a multicultural focus.
Kits - Improve beginning reading skills in a new language with Kits! Each one holds a book paired with its corresponding audiobook, so your child can see and hear each word clearly. Muzzy and the Teach Me… Language series offer animation and playful songs to liven up your teaching.
Online
BookFlix - Teaching Spanish to kids who love visual learning? BookFlix offers video fiction and eBook nonfiction titles in Spanish, with optional read-alouds.
Muzzy Online - Learning a language is fun and interactive! Take a break from workbooks and flash cards; give Muzzy's playful video lessons a try. With 10 languages to choose from, your family will be speaking a new language in no time!
Transparent Language – Interact with flashcard-style vocabulary lessons, complete with audio. Offered in 80+ languages, these lively mini-classes are terrific at home or on the go via an app that kids will love.
Nursing and Lactation Space sponsored by Mount Nittany Health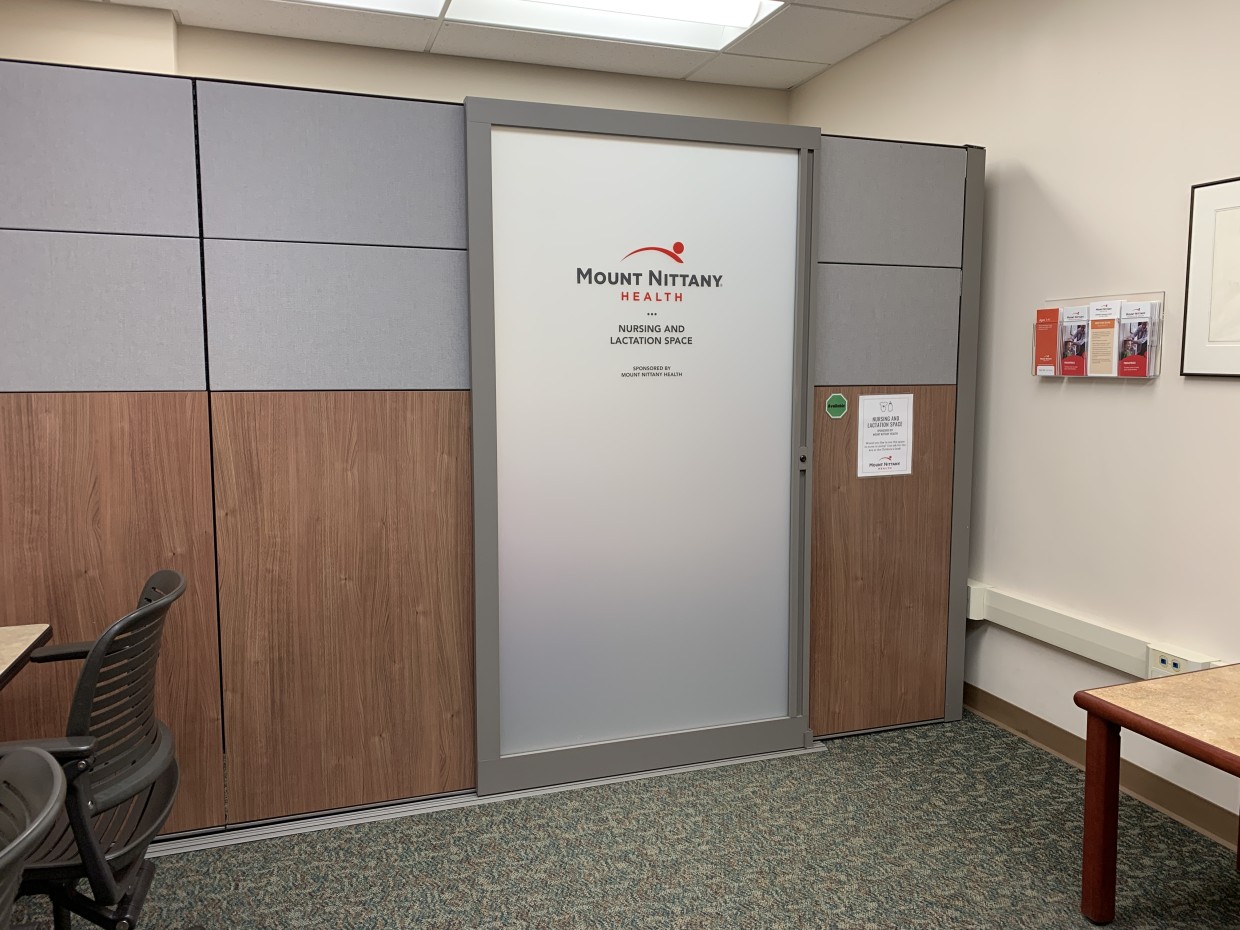 Whether you're visiting us at Schlow or spending time in downtown State College for work, shopping, or family fun, you are welcome to use our Nursing and Lactation Space, sponsored by Mount Nittany Health!
While parents and caregivers have always been, and will continue to be, welcome to feed their babies wherever they are comfortable in the library, this space provides a much-needed place for those who desire a private space to nurse or pump. Simply stop by the Children's Desk and ask a staff member to unlock the space for you, which also includes a toy for the entertainment of siblings, so the whole family can enjoy the space together. Please help us express our gratitude to Mount Nittany Health for their sponsorship of this essential space.